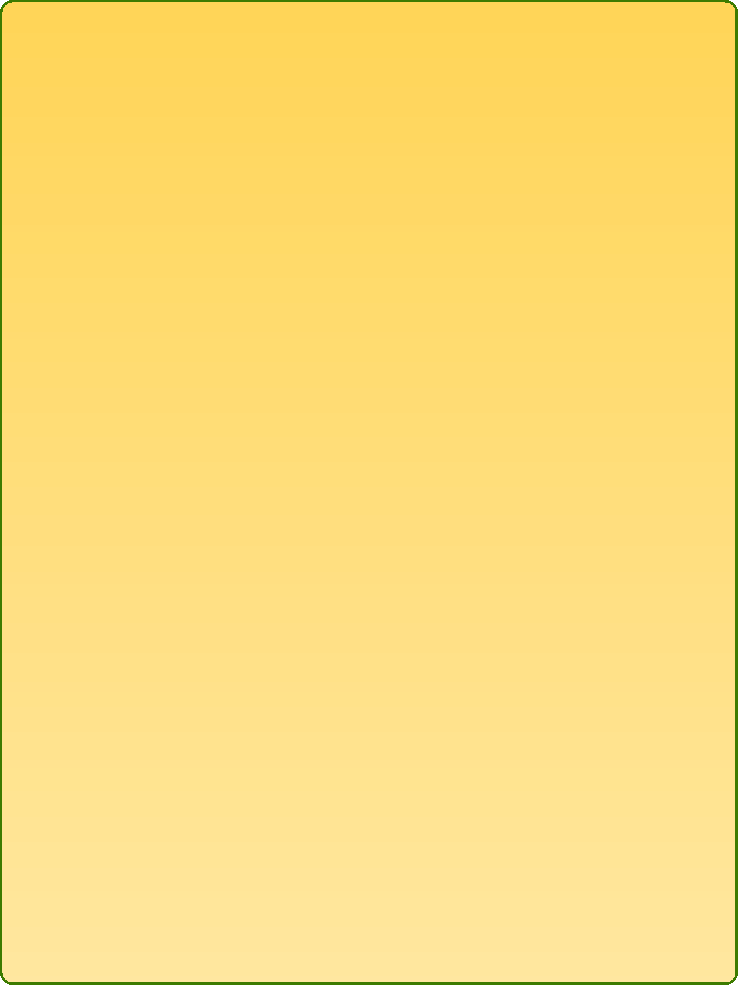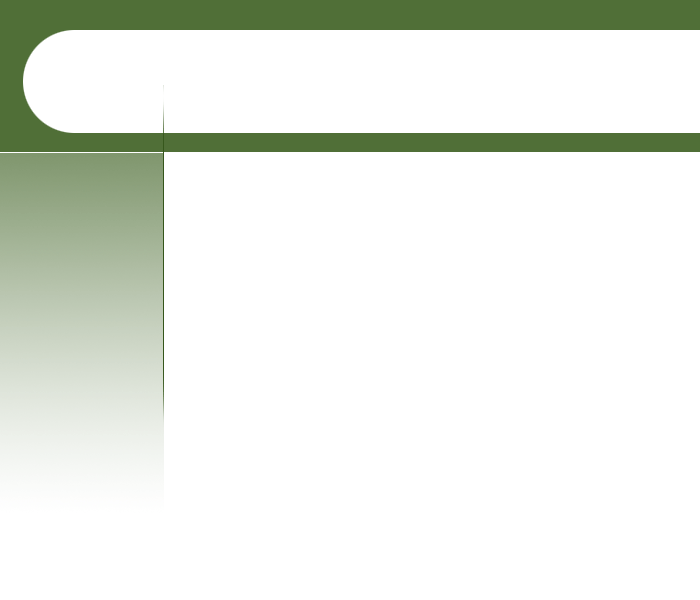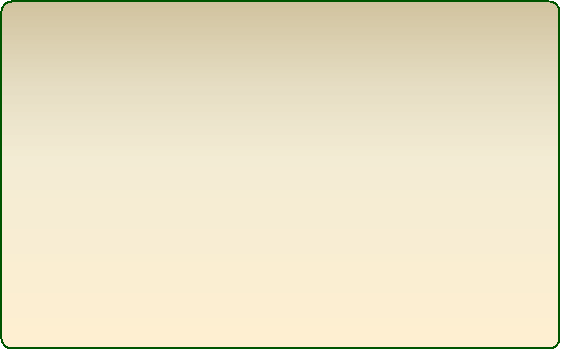 Previous Projects
Mason & Risch

Original Manufacturer of this brand-name--Mason, Risch & Newcombe, by Thomas Mason, Vincent Risch and Octavius Newcombe, in Toronto.

Established--1871, as a retail piano outlet, later to sell their own brand.

Other brand-names used by this manufacturer--Eaton, Cecelian, Chopin, Classic, Ennis, Gerhard, Haddon Hall, Harmonic, Henry Herbert, Homer, Kreisler, Henry F. Miller, Mozart, New Scale Williams, Schubert, Steinbach, Sterling.

Other manufacturers of this brand-name--Winter & Company (1972-)
Source:
Pierce Piano Atlas, 12th Edition
(2008, Larry Ashley Publisher, Albuquerque, NM).
Note:
To obtain the age of your piano and details about the manufacturer, click:
Pierce Piano Atlas
--"the world's most authoritative publication on piano manufacturers, past and present." To learn how a piano works and how to go about buying one, we encourage you to purchase
The Piano Book.
50" Mason & Risch Upright #43286
Oak cabinet. Built in 1927. Rebuilt and refinished by Ray's Piano Service, Winter 2003
IMPROVEMENTS COMPLETED:
Action reconditioned—Cleaned. Corrosion removed from pins & strings. Hammers reshaped. All screws tightened. New bridle tapes installed. Defective parts replaced: one wippen, several hammer shanks and center pins. Some keys rebushed. Pedal mechanisms and board rebuilt. Bass bridge repaired.
Complete Regulation—New underkey punchings installed. All adjustments made to ensure that piano plays like new. Tuned to A-440
Refinish Cabinet—Pedals replated. Cabinet repairs as needed--made new front ornament. Cabinet and all panels stripped and sanded. Stain and lacquer applied. New rubber buttons and knobs installed. All metal parts and screws cleaned & polished. Reassembled.
Selected pictures of the improvement process taken in our shop
CLICK PICTURE FOR LARGER IMAGE, THEN CLICK "CLOSE" TO RETURN TO THIS PAGE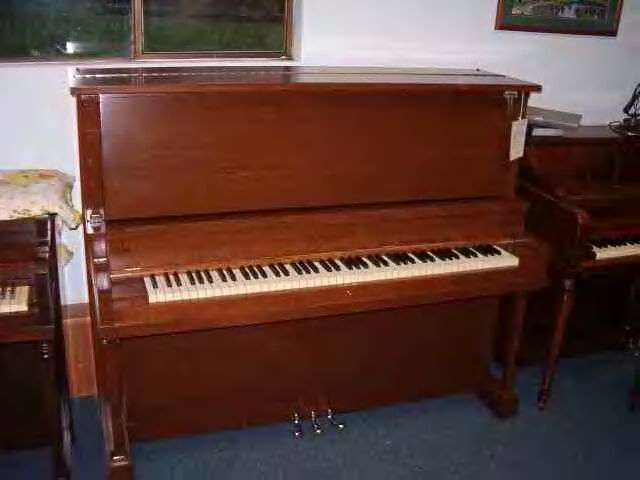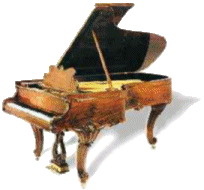 Our shop is located in Becker, Minnesota. For contact information, go to the "Home Page"