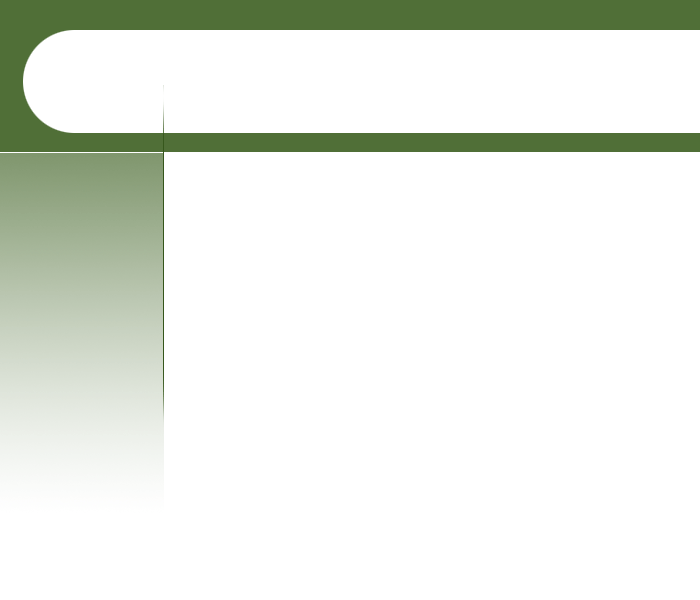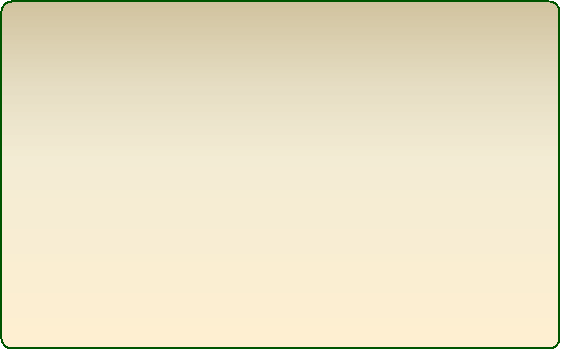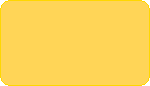 Pianos On Sale
5'6" Baldwin "G" Grand #61558

FOR SALE BY OWNER IN OAK LAWN, IL. COINTACT US FOR OWNER INFORMATION
ASKING PRICE -- $5,000
Buyer to arrange and pay for moving
(This piano is for sale from the owners' current home in Illinois. Contact us for their address and phone number.)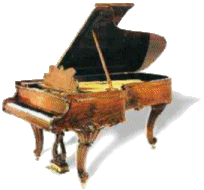 Our shop is located in Becker, Minnesota. For contact information, go to the "Home Page"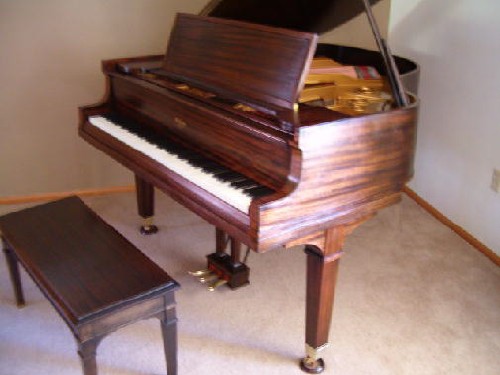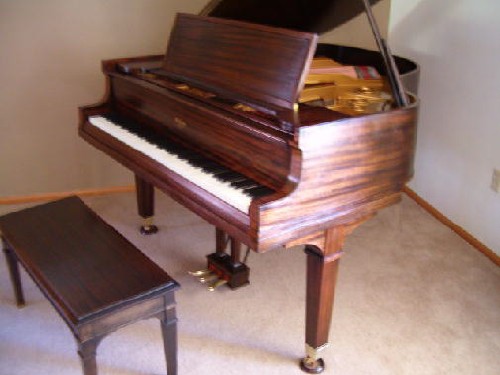 5'6" Baldwin G Grand #61558
Built in 1929. Reconditioned & partially refinished by Ray's Piano Service in August 2004, and sold to buyer in Mt. Vernon, WA. A solid piano, with a deep, rich tone. For sale from the owners' current home in Illinois.

IMPROVEMENTS COMPLETED BY RAY'S PIANO SERVICE IN 2004
Recondition—Clean, install new bass strings & pins, reshape hammers, tighten all screws, replace defective parts. Recondition lyre.
Complete Regulation—Install new underkey punchings, all regulation adjustments to ensure that piano plays like new, tune to A-440.
Partial Refinishing--Dismantle & strip cabinet, wood repairs as needed, deliver, reassemble after owner has refinished the cabinet and wood parts, clean & polish all brass parts.