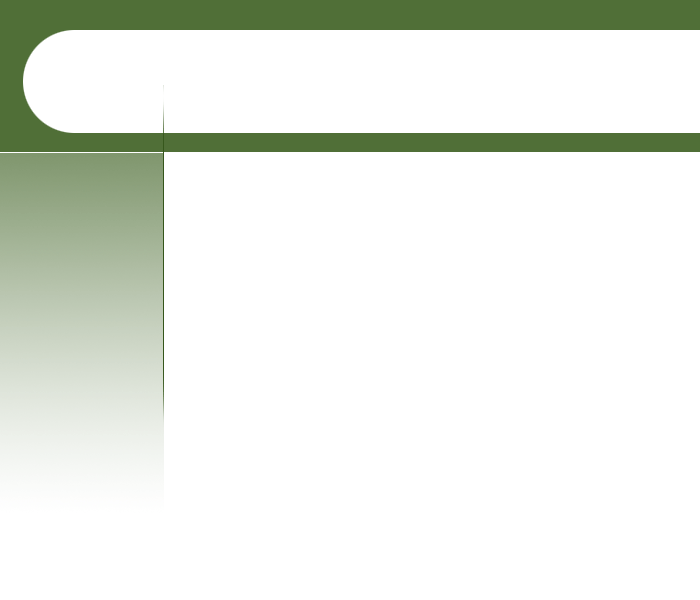 Pianos on Sale
5' McPhail Grand #54173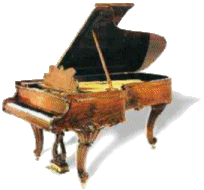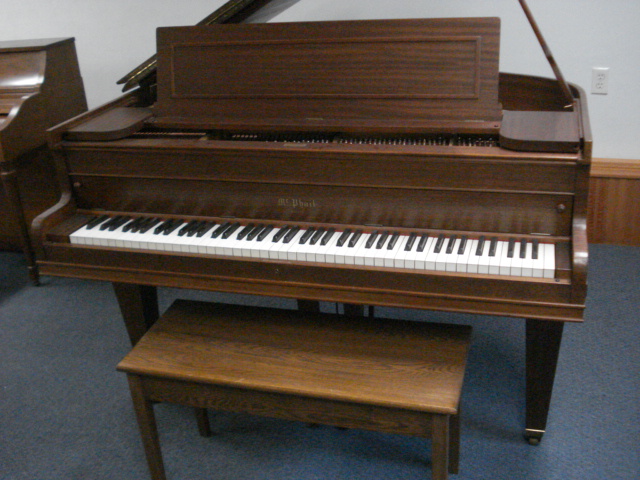 5' McPhail Grand #54173
Brown Mahogany. Built in 1914 by the A.M. McPhail Piano Company of Boston. When we picked up this piano, the original action parts, strings & pins showed some wear after 95 years of use. However, the soundboard and bridges were in excellent condition and we were pleased to see that the piano was previously refinished, so we felt it had great restoration potential. Our special sale price pays for
the improvements we completed, so it's an excellent deal! After our improvements, this piano plays, sounds, and looks like new again!
SALE PRICE $3,500

NOTE--THIS PIANO IS LOCATED IN BOW, WA.
For an appointment to view it, call the owner:
MARK CONDRAN at (360) 766-4284, Cell (360) 708-9870

IMPROVEMENTS COMPLETED:

Soundboard, Bridges, Strings, Pins, Pinblock
Remove plate, repair & refinish board & brides, completely restring using larger-size pins.

Action, Back Action & Dampers, Keys & Keyframe, Regulation, Tuning
Recondition action, install new hammers & shanks, conduct complete action regulation

Cabinet, Pedal Mechanisms, Casters, Accessories
New mahogany bench. Recondition pedal mechanisms, clean & polish ivories, install 1 ivory keytop, refinish lid, local delivery

Selected pictures of the evaluation and improvement processes taken in our shop
CLICK PICTURE FOR LARGER IMAGE, THEN CLICK "CLOSE" TO RETURN TO THIS PAGE
| | | | |
| --- | --- | --- | --- |
| Upon arrival, assembled | A heavy plate for a mid-size grand | Fallboard closes evenly | Frame is large and strong |
| | | | |
| --- | --- | --- | --- |
| New underkey felt punchings | replace chipped ivories | Regulate key heights & levelling | Recondition regulating rail |
Our shop is located in Becker, Minnesota. For contact information, go to the "Home Page"